Residents Can Improve Trash Pickup by Setting Cans Out the Night Before
We have learned several residents in the construction zones of the Southeast Seminole Heights Flooding Relief Project have had issues with trash being picked up. Why is this happening? We did some research to find out.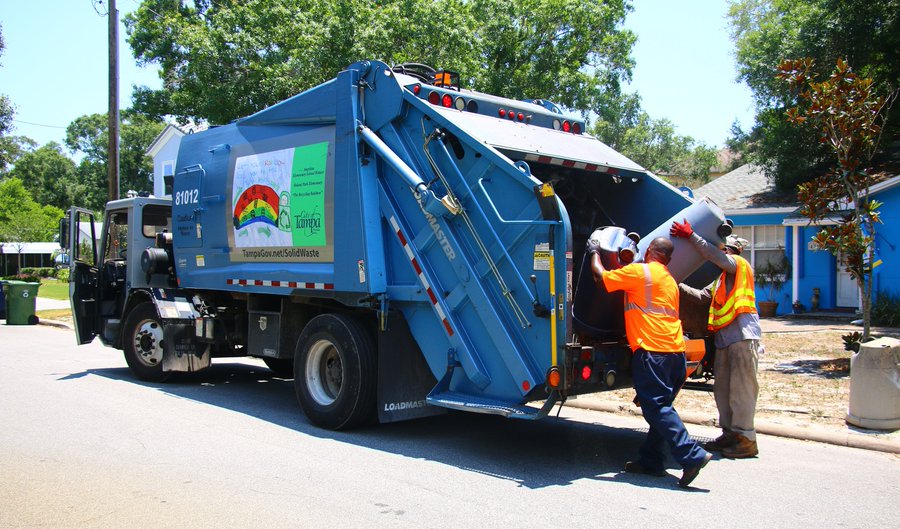 The City of Tampa's waste management supervisor travels the route at 6 a.m. on trash pickup days and alerts David Nelson Construction of any cans that pose an issue for the waste management trucks to access. Then Nelson's crews move those cans to a central place for the trucks to gather and empty, typically around 6:30 a.m. If trash cans are not placed at the street before Nelson's crews move them, the cans don't get picked up. Crews move on to construction work, and cans that are placed after pickup go to the next pick up day without being emptied.
You can help remedy this problem. If you live on a street with active construction, please place your trash your cans out at the roadside the night before your trash pickup. That way the cans will be visible to the waste management supervisor and available for Nelson's crews to move them so they can be emptied.
We apologize for the inconvenience, and we appreciate your assistance in solving this issue.
https://seminoleheightsstormwater.com/wp-content/uploads/2019/10/seminole-heights-stormwater-logo-small.jpg
0
0
Audrey Clarke
https://seminoleheightsstormwater.com/wp-content/uploads/2019/10/seminole-heights-stormwater-logo-small.jpg
Audrey Clarke
2022-06-29 14:36:34
2022-06-29 15:29:38
Residents Can Improve Trash Pickup by Setting Cans Out the Night Before